Gipsies family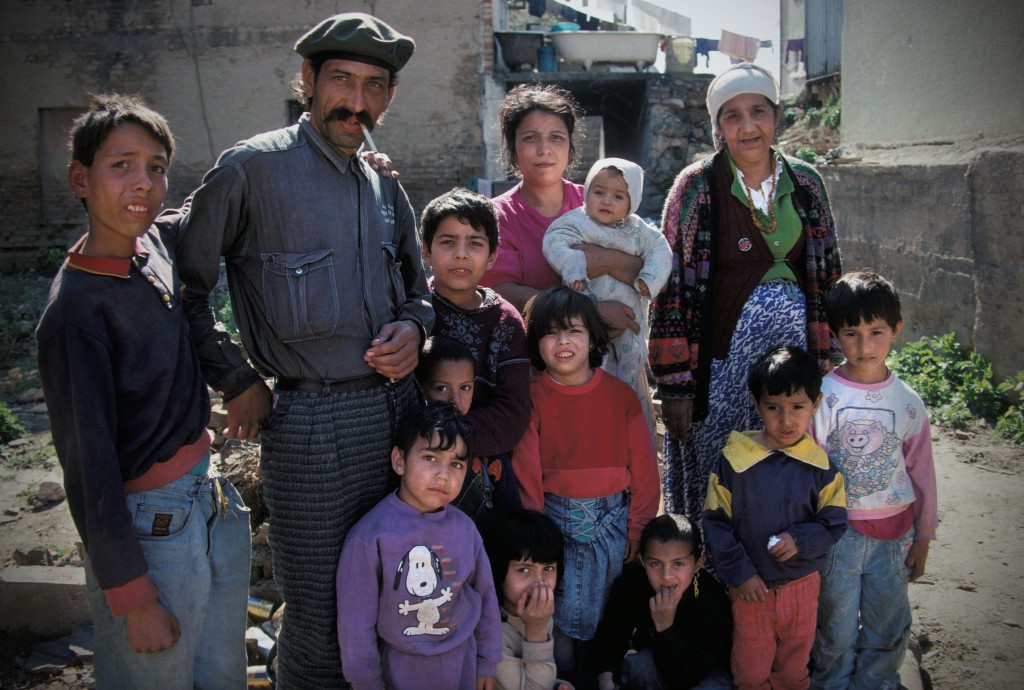 Listen to testimony

Many things are changed in the life of the gypsy family Demala.
After 3 days of search and false trails that led me in vain all around the city I discovered that this family lives in a new apartment in the Otez suburb near the city.
Atida, the matriarch, gave me the news of the various members of her family on the photograph. Bekim, Ganimeta, Isaia, Sanson still live with her, the youngest are in school.Valentina left for Germany. Job prospects are bleak.
Atida (the mother) : We live here, in Otez ; this new apartment is nice but not big enough because we have many children.
Despite appearances, the living conditions became very difficult. We have no work, nothing to put in our mouths.
There is a lot of poverty in Bosnia. My ex - husband, the handsome man with the hat in the old photograph, left for Italy in the gypsy camp in Florence. He left me with eight children. Now I have a new husband. But he's sick and I am as well, I must take insulin. When I take insulin, I feel bad because I have not eaten. I have a lot of trouble. I have a lot of unpaid bills but anyway I have no money to pay them. I receive very little money. But as you can see, we're all there, we survived. All except my mother who died some years ago. She was old. Valentina is no longer here: she went to Germany, looking for a better life ! Can you could help us to have a visa for Italy? At least for my son?